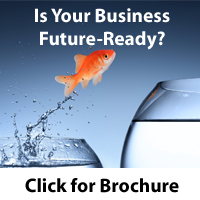 Introducing educational program for Owner Managers. Take your business to the next level and grow your personal leadership potential with 6 courses in this three-level program.
The Executive Business Builder Program is for:
Anyone who needs foundational knowledge on business planning and structure development to support business growth plans
Business builders well on a defined path but who would benefit from new business challenges, personal coaching and a vibrant business owner network
Energetic Innovators who want to embrace change, reposition their firms and build new high value, market-driven enterprises
Owner-managers who want to join other dynamic business leaders at the annual Executive Business Leadership retreat
Entrepreneural employees who want to take the leap and lean in to their dream of becoming an owner-manager themselves
Give yourself permission to work on your business - not just in it!