Custom Education
An Academic Path to Continuing Professional Development for Your Firm

Partner with a Renowned National Educational Institution to provide tailored training solutions to meet your firm's specific and varying professional development needs.
"Not all firms are the same. Not all advisor teams are the same"
Knowledge Bureau is the only educational institute in Canada with the experience to customize your training program and content to your unique needs, integrating your well-known brand into a prestigious national academic program.
Knowledge Bureau is certified by Human Resources and Skills Development Canada (HRSDC) as a private national educational institute providing courses leading to the Distinguished Financial Advisor and Master Financial Advisor (MFA) designations for practicing professionals.
This brochure will introduce you to how a tailored training solution can meet your firm's unique needs.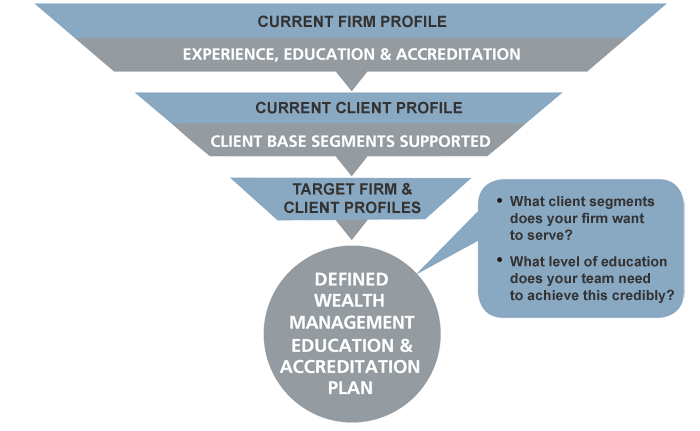 For more information contact:
Private Client Services, Attention: The Registrar
reception@knowledgebureau.com
Toll Free in North America: 1-866-953-4769
and download our Strategic Partnership Brochure.
Organizations we have worked with
Meet our partners
Advisor's Edge
IPBC
RPA
AGF
Intuit/Quickbooks
Richardson GMP
APA&TC
Investment Executive
Sage/Simply Accounting
BMO InvestorLine
ivari
Scotia i-Trade
BMO Nesbitt Burns
Ledgers Franchisees
Scotia Trust
CIBC World Markets
Manitoba Securities Commission
Sun Life
Credential Financial
MoneySense Magazine
The Accounting Place
Dynamic Funds
Morningstar
Thomson Reuters
Franklin Templeton
Manulife
Toronto Star
Golden Girl Finance
RBC
U of T Press
Great West Life